Jerry Weiss, General Director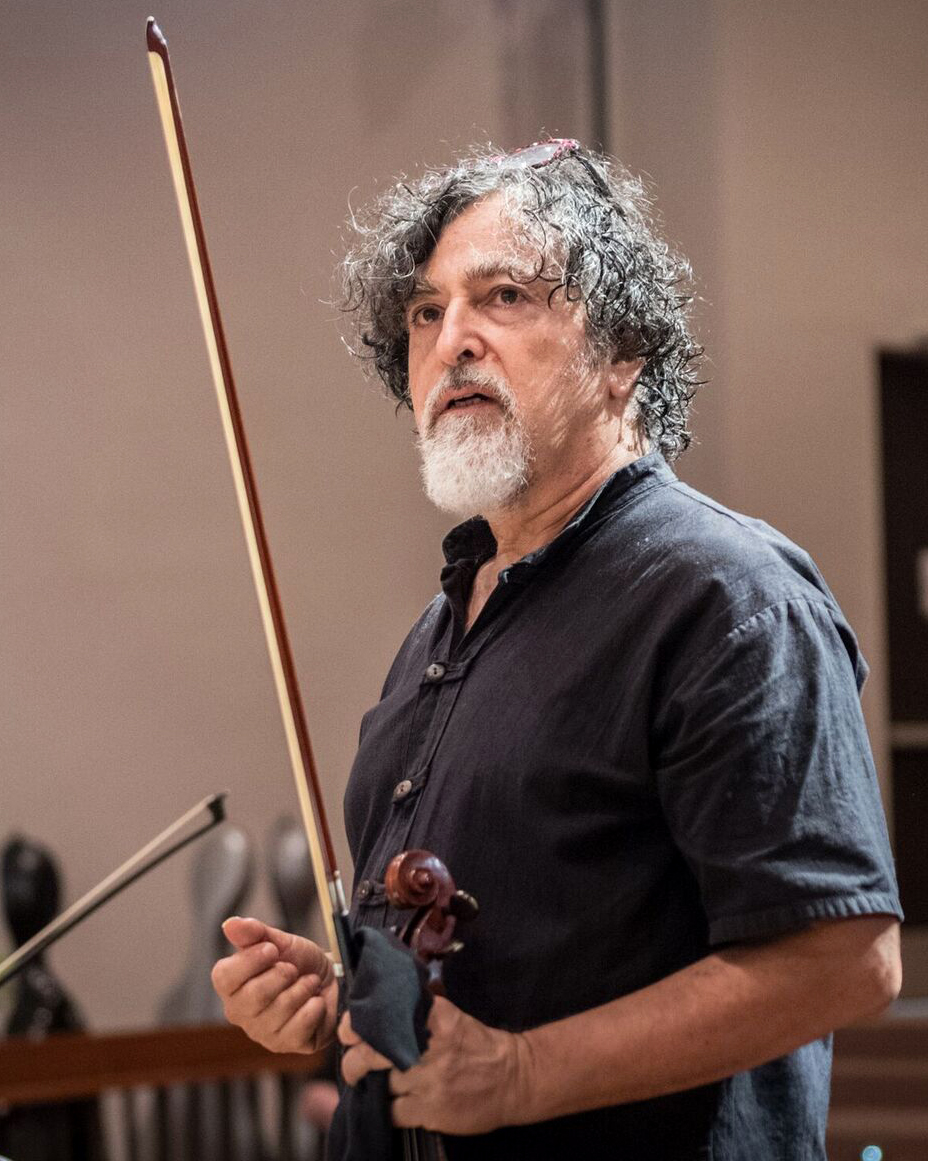 Jerry Weiss was chosen to lead  the Orlando Symphony Orchestra in 2003 following the retirement of the Orchestra's founder, Hamilton Bartlett. Mr Weiss attended the Royal Conservatory of Music of Toronto  and the University of Toronto.
He performed with the National Ballet of Canada Orchestra and as concertmaster of the Niagara Symphony. His work with the John Arpin Trio led to engagements in the commercial recording industry. He moved to the US to perform with the Buffalo Philharmonic for 8 years.
In Florida Mr Weiss has performed as concertmaster of numerous Broadway musicals, and has been a member of many ensembles, including the Niagara Symphony, Buffalo Philharmonic, Florida Symphony, Florida Philharmonic, the ARTPARK Orchestra, Flagler Symphony, Palm Beach Pops, and others.
.
.
A disciple of Kurt Masur and Gustav Meier, he was named Music Director of the National Symphony Orchestra of Bolivia at an early age.  Building that institution into a model of artistic and organizational growth has led him on to further appointments in Argentina, Chile, the Russian Federation and now as Music Director of the Orlando Symphony Orchestra in the United States.
The legendary Pepe Romero described him as"…one of the best conductors with whom I have had the pleasure to collaborate … His great musicality, human touch, technical mastery and intelligence makes it possible for him to elevate the level of any orchestra .."
His close ties with orchestras around the world reflect his deep commitment to colleagues and communities, reaching across cultural barriers, and electrifying orchestras and audiences alike.
Chris Chen, Youth Orchestra Director

The Orlando Symphony Youth Orchestra's Director, Chris Chen has performed as Principal Second Violin in the Central Jersey Symphony Orchestra and as Principal Viola with the Plainfield (New Jersey) Symphony.  Chris holds a Bachelor of Music degree in violin and viola performance from the GuangZhou XingHai Conservatory of Music in China.
Ms. Chen has performed throughout Asia and North America as a soloist, chamber and symphony orchestra musician. As soloist, she has given concerts in the Royal Palace of Malaysia, at the Abravanel Hall in Salt Lake City and at numerous venues in Florida. An active performer, Ms. Chen concertizes regularly as both a violinist and violist with ensembles throughout greater Orlando.  Chris is a mother and enjoys teaching a large class of budding string players.